Queenstown Trail is a spectacular trail network with over 150km tracks around the Wakatipu Basin.
The views are jaw dropping, and the bike trails are historic. Getting off the main roads give you a great perspective of the mountains. ½ day packages allow ample time to explore 15-30kms the mountain bike trails at your own pace. If your legs have the energy you could go for a full day option and explore Arrowtown while biking back to Queenstown.
Itinerary
Departure times daily 9AM, or 11AM
Arrive at the specified bike shop 15 minutes before your departure time to get fitted and sized for your bike and helmet
Your driver will collect you at the bike shop, then can sit back and relax  in the van while we get you to a trail head approximately 15-30 minutes away. The driver will also give you a briefing on biking etiquette, and important facts to know along the ride,
9:30AM, 11:30am you'll get dropped off at your preferred location and leisurely make your way along the trails back to Queenstown.
Important notice : if you are on a ½ day trip, you must return your bike in Queenstown within 4 hours from departure. If you are on a 9am full day departure, you must return your bike by 6pm.
What to bring
Comfy exercise cloths
Water bottle
Your phone or camera to take pictures!
Additional options for your ride:
Rent an E bike for an extra $40 for ½ day or $60 for full day
You'll pass the Altitude Brewery on route back 6kms from Queenstown – why not stop in and pre purchase a tasting, save $2 buying it from us – $16 add on
Starting at $89 / Per Person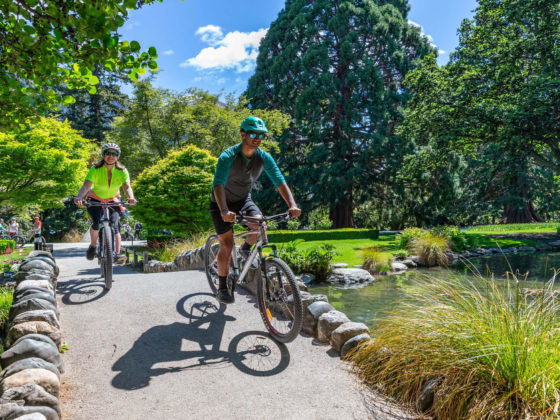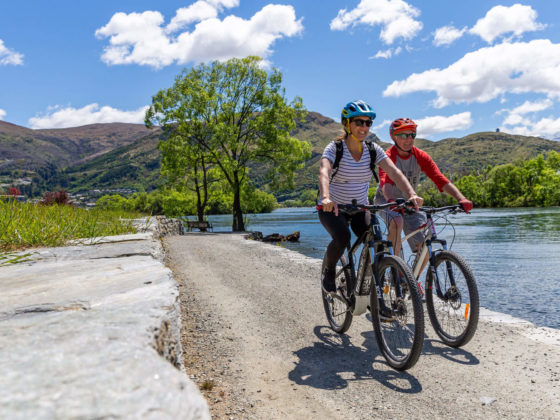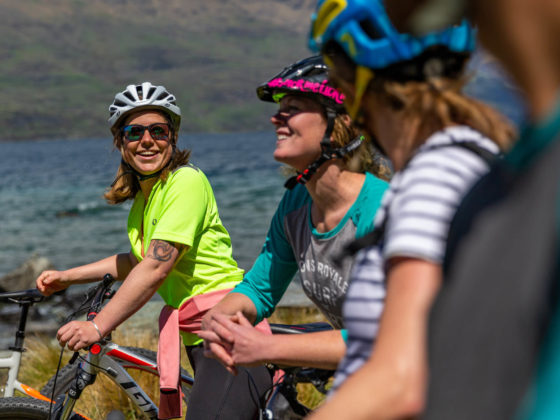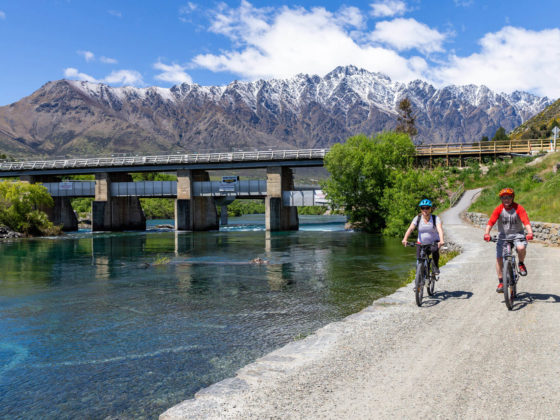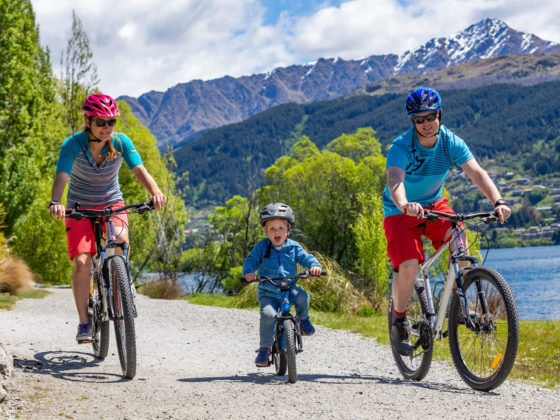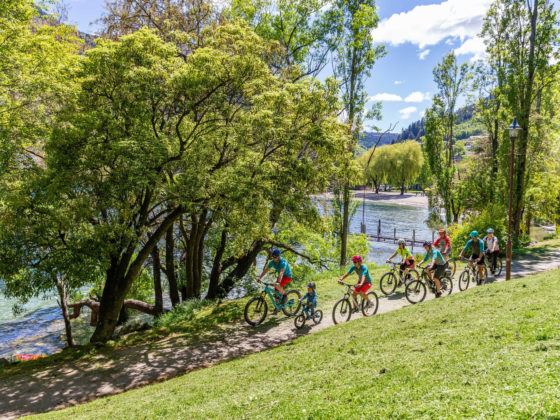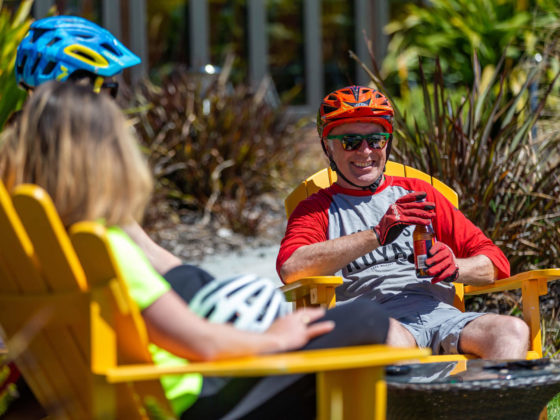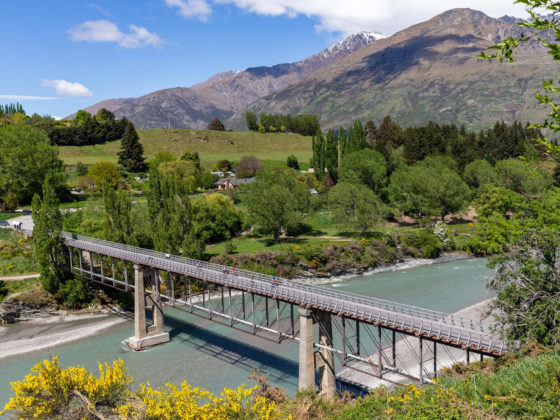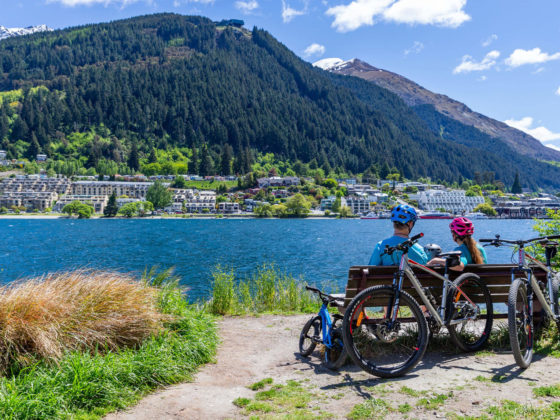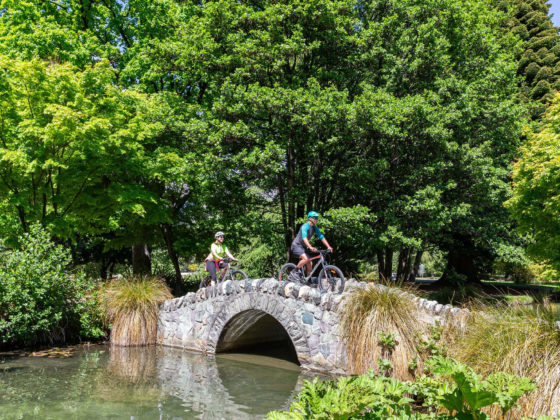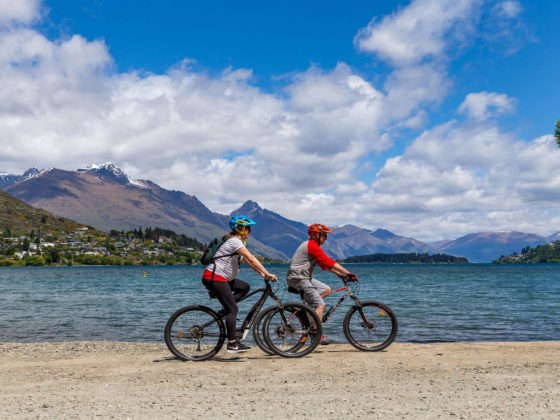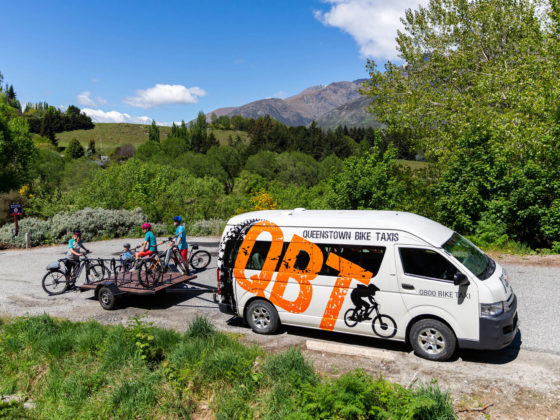 What's included:
Bike, Helmet, & Lock
Trail Map
Van Transfers
Pickup locations Queenstown
A bike shops in town (You will be informed after booking)
Pick up at your accommodation can be arranged with an email inquiry
Drop off locations along the track
Shotover Historic Bridge – 15kms – 2.5 hours roughly
Lake Hayes Estate – approx 20 kms – 3 hours roughly
Arrowtown – approx 30kms – 4 hours roughly
Bungy Bridge – approx 45kms – Full day option only 5 hours +
Departure Times
9am, 10am or 11:45am for 1/2 day (4 hours)
9am, full day (5-9 hours)
You might be interested in these tours